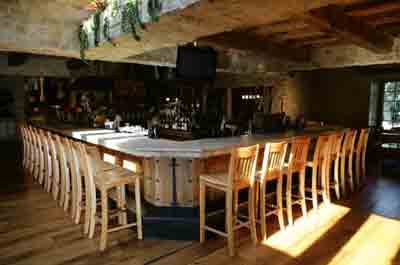 Ok, ok, maybe not WITH Jon, but he was at the next table dining with his family. Does that count???
As soon as the weather gets warm, hubby and I like to head down the shore to eat and do the boardwalk thing. Last year, while cruising around Rumson we found
Undici
and had one of the most memorable meals in a long time.
This past Memorial Day weekend, we decided to pay Undici another visit. This time my best friend "E" and my parents came along. First we went to
Pier Village
for some snacking and shopping.
After browsing around all the shops in this adorable seaside village, we stopped by
Cake, Bake and Roll
for a cupcake and then headed to
The Wine Loft
for some bubbly.
Finally it was time for our main meal at Undici! The place is so gorgeous. It looks like a tuscan farmhouse in Italy. Moving on to the food, we ordered several apps including Salumi E Formaggi (meats and cheeses), a Barbabietole salad with beets, arugula and goat cheese, and grilled octopus. All sinfully delish.
Then it happened. Just as we were finishing the appetizers, Mr. John Bon Jovi himself walked into the restaurant and sat at the table RIGHT NEXT TO US!!! E and I were speechless when my mom announced his arrival. If it weren't for her, we wouldn't have seen him. Some fans we are! haha We didn't want to disrupt dinner with his family, so sadly we didn't take any photos. Sorry.
As we waited for the entrees the food didn't seem important now, ya know, with JBJ in the house. Finally main courses arrived. Everything from the house made Spaghetti con Zucca (with fresh zucchini, carmelized onion and tomato), to the Mafaldine Bolognese (a ruffled fettuccine with slow braised meat sauce topped with ricotta), to the evening fish special of broiled Salmon was perfection. But what really made us return to Undici was a dinner side dish we ordered the first time we dined there - the Peperoni Piccanti. These sauteed hot peppers with EVOO and garlic are killer. Simple but sooooo goooood. Seriously.
Undici is an experience not soon forgotten. The food is awesome (pricey, but awesome) and the restaurant is loaded with atmosphere. And hey, you never know who will be eating at the next table.....